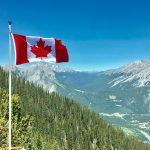 Shelley & James
TLC Movers was a wonderful company to deal with, right from the first contact with Pat, to dealing with the movers themselves and dispatch.  Everyone was very professional and quick to respond to all of our questions.  Simon, Dominique and crew took great pride in their jobs, they wrapped all our belongs very well, assembled everything at our final destination with great care, they were very friendly and great to work with.  I would definitely recommend TLC movers to anyone who is looking to hire professional movers at a reasonable price.  TLC movers made our move from Thunder Bay, ON to Fredericton, NB a hassle free experience.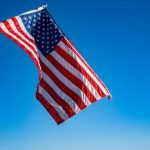 Charles
TLC Movers Thanks to you and TLC Movers for an excellent moving experience on furniture and personal effects from Morristown, New Jersey to Reidville, Newfoundland. Nothing broken including any glassware!! All packages arrived in perfect condition. The drivers and assistants on both ends were super nice, quick and efficient. Great Job!! Jennifer and I are both pleased with whole process from start to finish! You live up to your name -- Tender Loving Care (TLC). Thank you again Todd and TLC Movers for your great service and safe delivery of my grandmother and great grandmother's items.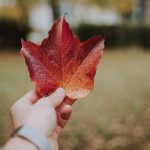 Bryan
TLC moved my son's belongings from St. John's to Vernon, BC . They were excellent to work with. Everything arrived and nothing was damaged. I would recommend and use them again. My daughter-in-law had hers moved from St. John's to Winnipeg by another well known company and she lost 4 boxes and her car was vandalized along the way.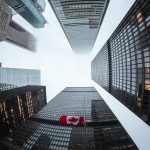 Prasuna
Pat Walsh was professional, courteous and accommodated our needs for our move from Toronto to Calgary. He arranged for the goods to be picked up on the day we wanted and had them held in a warehouse in the area till our move in date in Calgary. The rates were reasonable with no additional add ons. We were worried about the process from what we had read about movers disappearing with goods. But all went well and I was able to talk with the TLC dispatch about the location of our stuff at any given time. The only issue was at the Calgary end when we were unable to reach the local delivery company temporarily. But TLC in Toronto sorted it out and the goods were delivered a day later. We would use Pat Walsh and TLC in the future.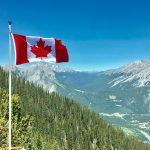 Rob
TLC Movers and Pat Walsh will provide you with the upmost care, affordability and reliability you need in move either local or long distance. I highly recommend them for the work they do and now use TLC Movers as my go to movers for anything I need to relocate today. I cannot say enough great things about this company. Understand they know their business and the customers they serve!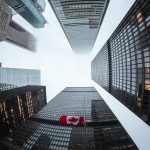 Darlene
The service was amazing. Professional, and no surprises. The mover I dealt with was Simon - . I was very impressed. He was professional, helpful and pleasant. I would highly recommend TLC movers.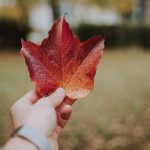 Kyla
Hi Pat.  I just wanted to take time to tell you that this is the best experience I've had when it comes to moving.  The service, price and quality were all amazing.  They were so courteous and took time to wrap all my furniture.  Even assembled my furniture when the arrived.  Thank you for everything.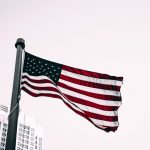 Shruti
Thanks for an awesome move. We had a good experience yet again.
The Canadian Crew- Blaine, Darrell and Jake were great and did the task just really well in our cross-country move from Toronto ON Canada to Dallas TX. Similarly in Dallas Miguel did an excellent job in helping us with the move feeling more like a breeze. Super efficient and expert at their work is how we would surely describe all four gentleman as with a softer quality of kindness and smile.
Pat Walsh has been of great help again in giving us a good quote in no time ever since I reached out to him in Canada at TLC Movers.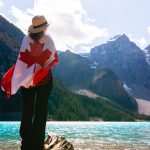 Ana
The move went extremely well. The movers were a professional courteous and very quick. When we arrived at our destination there was something damaged, very cheap bookshelf. they offered to replace or put in a claim but really they were cheap shelves and I didn't care. They arrived at the date and time that is specified. we were able to keep contact to confirm date and time of arrival and it was nice to speak to them directly. They were amazing and using runners on the hardwood floor of the apartment to make sure there was no damage when they moved items in. they were very fast in unloading which was amazing as we had a very short window to unload do to people complaining about a large truck being parked at side. this was the best bang for my buck for moving across multi provinces.
Pat, your assistance was really helpful and professional and respectful. Many questions I asked the confirmations were never responded with any condescension or rudeness. Getting reassurance and confirmation was amazing considering it was my first really large,  long distance move.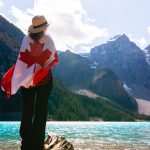 Rob & Mary
YES!! By all means we recommend anyone contemplating a move to get in touch with friendly, helpful, accommodating Pat of TLC Movers. In August 2019 after 46 years in Alberta we moved home to Wolfville, NS. The team at the Edmonton start of the move was efficient, dedicated, and thorough. After a quick six hours they were on their way east. Two weeks later, almost to the day, and as scheduled, delivery of everything in Wolfville. The TLC cross-country move exceeded our expectations (and even came in under budget). Call Pat and his associates for your move.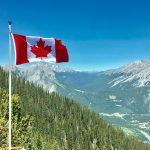 Brett
I moved with you guys back in late September from BC to Nova Scotia.  
Great service, I enjoyed the whole process.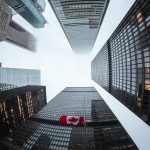 Stephen
Just a quick word of thanks for the service provided moving my father's furniture from Sorrento BC to Kingston Ontario. Edwin and his crew were polite, friendly, hardworking and professional in every way. I appreciated the honesty from John and the company when the final price was cheaper than quoted based on the final weight. I know business is challenging in the Covid era, so I wish you well and thanks for the work you're doing.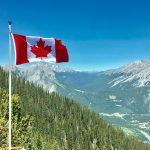 Paul
Just to let you know my move to Alberta has come to an end, am already all set up and enjoying my new place. Your driver Trevor (and all of his crew) were very pleasant, helpful and patient.
Thank you very, very much for job well done!!